The floor is quite literally what keeps us connected to our home. It is in fact something we don't usually think about, but it harmonizes any room! Unfortunately, when we do think about it, it's when we have to clean it, or change it. But the Engineered Tile Flooring is an alternative that can take out the inconvenient part of it and keep it as beautiful as it can be. But what is Engineered Flooring?
With the advances of technology, we can improve every part of our house to bring comfort and functionality. Therefore, Engineered Tile Flooring is a way to avoid all the problems that usual tilling can bring.
In this article we will understand what Engineered Tile Flooring is, we will see its advantages and disadvantages, and where to find the perfect match for your dream house!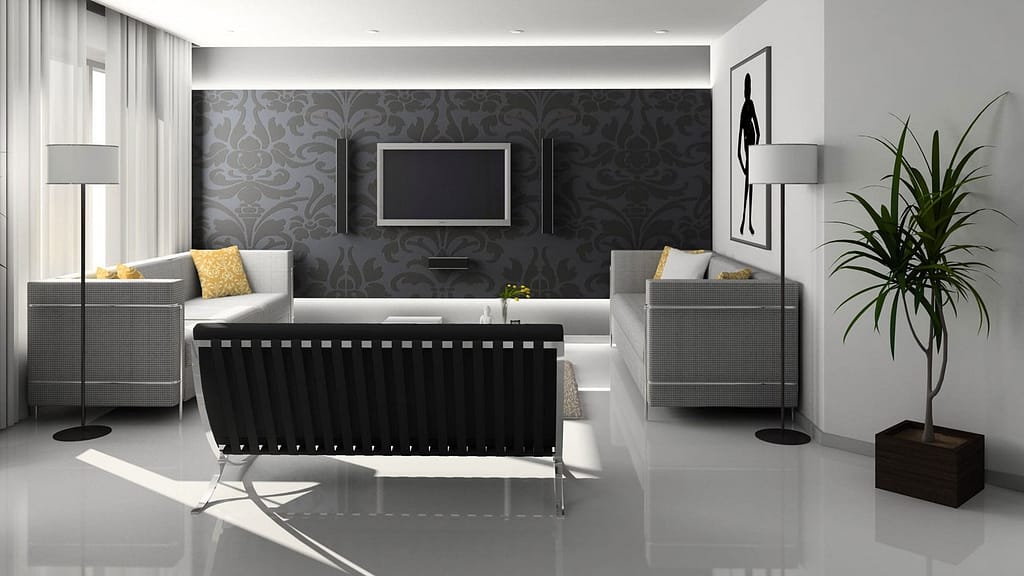 What is Engineered Tile Flooring and other types of flooring
Engineered tile provides a considerably warmer, more pleasant surface than natural stone, ceramic, and porcelain tile.
It is built on a stone composite basis for strength, with the remainder of the components offering a level of resistance that distinguishes it from ceramic and porcelain.
The method in which it is projected and placed increases its durability. For example, it is not prone to crack when put over minor imperfections underneath it. Unlike real stones and conventional tiles, it will not shatter or dent if something is dropped on it.
But they still look a lot like natural stones, as they were inspired by them. But the way it is designed eliminates the need for grout between each tile when laid, making cleaning easier.
What is the difference between Engineered Tile and other types of Flooring?
When it comes to decorating a home, one of the items that homeowners sometimes overlook when making purchases is flooring. Many people are confused about the distinction between engineered flooring and tiles.
The floor is one of the most significant aspects of your house, since it impacts the livability and comfort of your home. Choosing the appropriate flooring may make a tremendous impact in your everyday life, from cleaning and maintenance to the design and beauty of it.
Tiles
Tiles are already common in most houses in the US. They are little slabs or cuts of natural stones, ceramic or even porcelain, they can be pre-made too. For installing these in your house, you need a professional to feel the floor with cement or something like it, and then carefully glue each tile over it.
Tiles are known for their grouts, they are hard to clean and never look new again. As you assemble each tile, there might be a need to cut it in a specific way to fit a corner. You will need specific equipment made to do the job. They look great, and can come in a wide range of colors, textures and sizes.
There are a few types of flooring:
Ceramic Tile
Porcelain Tile
Glass Tile
Marble Tile
Granite Tile
Even some other natural stones
Each has its own features and benefits, but the most common are the ceramic and porcelain for their variety of color and textures.
Engineered Tile Flooring
As mentioned before, Engineered Tile is an alternative to real stone that is created by crushing minerals such as quartz and marble and then gluing them together with a polymer resin. This overcomes some drawbacks of natural stone and other types of tiles and is an excellent choice for your floor.
It can be more expensive than your typical tile, but we assure you that it is worth it. It is made especially to fit your design, and it can be found in many forms and textures. You don't have to worry about having the equipment to cut it right, because it is as simple as a puzzle, each part fits perfectly with each other.
Some engineered flooring are available in sheet form with precise edges, resulting in very little waste and no messy glue lines or grout to deal with once everything is set out as desired. There are several benefits to engineered flooring, so read on to learn more!
Advantages and Disadvantages of Engineered Tile Flooring
Now you know how Engineered Tile Flooring can add value to your home compared to typical tiles. This change can mean a great step ahead in the comfort of your house. So let's see if this is indeed the right choice for you!
Advantages
Easy and fast installation
It is much easier to install a whole floor designed specifically for that place. As the pieces fit perfectly with each other, there is no need for cutting and fitting. You also don't need to worry about grouts and other matters, there is a lot less mess in this process. Your floor will be perfect in no time!
Easy to clean
Without having to dig in dirty grouts and try everything for them to look clean and white again, you won't waste much time cleaning it. Depending on the material you choose, the floor can be really smooth, unlike ceramic and natural stones, mopping and brooming can be easy and fast!
Scratch and dent resistant
The material used to make the Engineered Tile Floors its way more durable than natural stones, ceramic and porcelain which are prone to stains, scratches and dents. High Heels, pets, and even dropping something on common tiles can make real damage.
Disadvantages
It is more expensive than common tiles
Because they are measured and perfectly fitted for the room intended, it is indeed a more expensive process.
Sensitive to chemicals
Since they are made from crushed minerals to resemble natural stones and other patterns, they can have quartz in them. This is a very sensitive mineral to chemicals, so make sure to check with your provider what products not to use.
Where to find quality Engineered Tile Flooring
If you live near Sarasota and want to reinvent the way you see your floors, check our site by clicking here. Contact our flooring experts and have a clean and fast installation made by our team of specialists!