When you think about your dream house, what is it like? I'm sure you closed your eyes for a second to picture it perfectly. The color of the sofa, the material of the countertops, and of course, the walks over your brand new hardwood floors. But once you remember how long it takes to install them, your perfect dream gets a bit blurry. And looking for a solution, you found out that Engineered Hardwood Floors are faster to install than the usual hardwood. But how long does it really take to install Engineered Hardwood Floors?
In this article you will see how they can be a better option for your new dream floors, how long does it take to install them and how many more advantages do they have!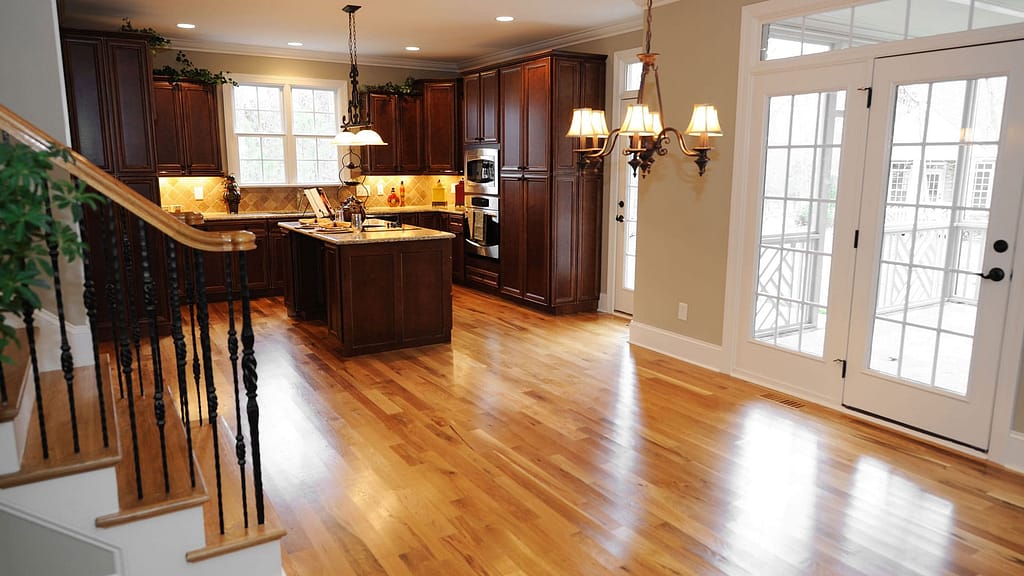 What are Engineered Hardwood Floors?
It is true that hardwood floors are a beautiful way to bring warmth to our house, to really make it feel like home. It is constructed of layers of actual wood crushed together, and it can withstand moisture far better than regular hardwood. They may be put in four distinct ways: float, staple, glue, and nails.
They are far more robust and durable than standard hardwood and may be installed in a matter of days. Engineered hardwood flooring is most likely the simplest and least expensive option to modernize a home. They will also provide an instant burst of wow factor to your decor and don't require much maintenance in return. There are several alternatives available when it comes to selecting the ideal hardwood flooring for your house and budget, and Engineered Hardwood Flooring is a long-lasting, heat-resistant hard surface that ages nicely.
How long does it take to install Engineered Hardwood Floors?
Typical hardwood floors take around a week to get ready to walk on again, including sealing and polishing them. But you need to be prepared for either a whole week away from your house or weeks of installation mess to do one space at a time.
Engineered Hardwood Floors are a solution to this problem! You only need to have 2 days to a week free to install everything. They are quick to install and can be done in a day, but they need at least 24 hours to fully harden in place before you step on them. But each method has its own time, let's see all of them!
Floating Floors
A floating floor, by definition, is not attached to the subfloor, and it might creak and snap underfoot for a variety of reasons, including improper installation or low-quality flooring materials. They are generally the best option because you can install it fast and don't have to worry about which adhesive to use or how long to wait for it to cure.
Although they can be a little less stable, they are quick to install and can be ready in a day!
Glued-down Floors
Glued down engineered wood flooring is the most common installation method since it is the most stable and easiest to install. It may take up to two days to completely dry, with a 24-hour break in between. A special adhesive is passed beneath the boards, and they are then attached to the required surface.
After that time, it is ready to go! Just enjoy your new dream home.
Staple or Nail Installation
With the help of specific staples, all planks are kept firmly together. However, this is not the strongest match, the glue is still a lot better. But you must use the recommended size staple or nail, so they won't stick out or make the floors uneven.
They also can take just a day to be ready and don't have the need to let them dry, since there was no glue involved.
Where to find the best installation for Engineered Hardwood Floors?
At Meta Flooring, we make every step count! And we know the importance of having your home come together just the way you've always dreamed of. Get in contact with our flooring installation company in Sarasota. You can have a free quote of your new Engineered Hardwood Floors.
With a good installation, you don't need to worry about high maintenance. This is a really easy to clean and take care of product! See it for yourself, get in contact by clicking here.