The floor is the part of your house that can take most damage. And for renovating its looks, Vinyl plank flooring is one of the most common options for a quick and beautiful new floor. But most people doubt its durability and maintenance, looking for ways to improve them. Sealing the floor is usually the first thing that comes to mind, but can you seal Vinyl plank flooring?
When we think about sealing, we typically think about wood and stone tile flooring. Because these tend to rely on an extra layer of protection against scratches and chips. But with the practicality that comes to Vinyl, it is normal to ask yourself if you can and should seal Vinyl plank flooring.
In this post, you will understand what makes Vinyl plank flooring so different from other types of flooring, how to maintain it and if you can seal it. So keep reading to learn more!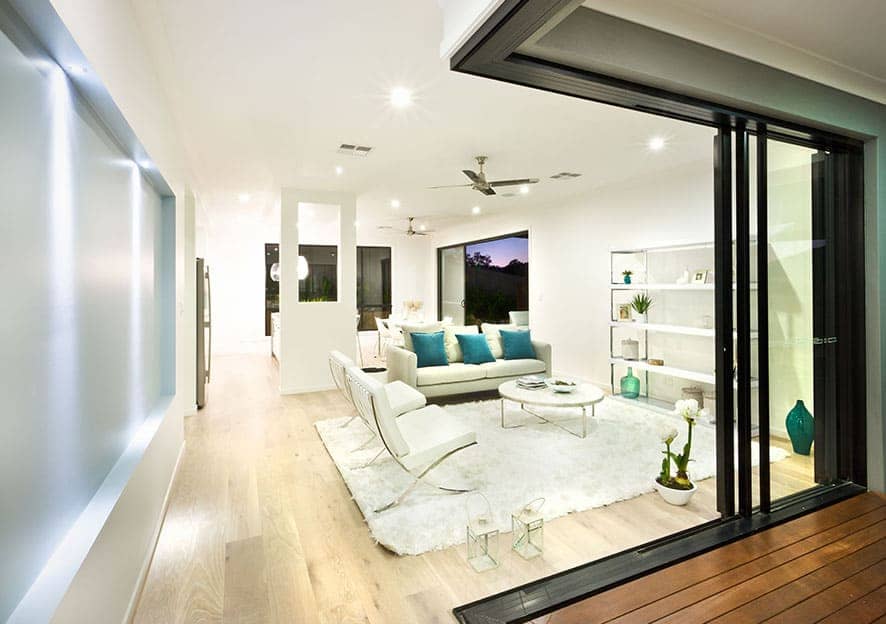 Does Vinyl plank flooring require a seal?
Vinyl plank flooring is an excellent choice for individuals looking for a new floor that requires little work and expense. It is constructed from sheets or planks of a substance that resembles wood or natural stone tiles.
It is simple and quick to install thanks to self-sticking technology or the click-lock mechanism. As a result, Vinyl flooring may be put over virtually any surface.
However, to extend Vinyl floor's life and strengthen its durability, you can and should seal your floors. And when we think of sealing, we think of wood and stone, to help make them scratch resistant.
But with Vinyl Floors, things are different. When you seal a wood or stone floor, you are usually worried about only the surface of them. But Vinyl is typically pretty scratch resistant, so why seal it at all?
Vinyl flooring is made of sheets or planks, and after you've installed them, there can be little gaps between each piece. And as little as they may seem, those seams can make a difference on your floor's durability. Water can leak through them and damage the subfloor, as well as dirt and other debris.
Sealing them makes them thighs and nothing can get in between them. Therefore, your floors are completely safe and will last a lifetime!
How to seal Vinyl floors?
As previously said, the seal is an important aspect of Vinyl plank flooring care. It keeps dirt and moisture from accumulating on the floor and getting between the seams, extending its life.
Fortunately, Vinyl sealers are easy to find. But if you have your floors installed by a professional, don't worry, they will likely seal it for you! The sealer is a product that creates an extra layer over your new floors. It acts like a barrier between the Vinyl and your feet.
Scratches, loose planks and peels are rare if the Vinyl plank flooring is well taken care of. Mostly because of its easy installation, the planks can accumulate dirt and moisture between them, causing squeaks and even peels to happen. With a good seal over your new floor, you know that it will last even longer!
And while applying vinyl floor sealer isn't a difficult operation, it does take time and may be tiresome, as with so many other home repair tasks. A bad sealer application or a sloppy sealer application will result in a poor sealing job.
So make sure to apply it right!
Preparing your floors to be sealed
Before sealing the floors, there are a few steps to be taken care of. They are crucial for the final results of the process. Do them right and the success of your sealing will be guaranteed.
Basically, you need to make sure that the floor is absolutely clean. Firstly, take away any furniture or decorations off the way, so you don't accidentally apply the product to them or miss any spots.
Secondly, swipe off any dirt and debris with a soft broom. If you need, use some type of brush to get in the corners and spaces between the planks. Now, it's time to mop it or use a microfiber cloth to really eliminate any buildup left.
A great tip is to use a vacuum cleaner to pull out anything you missed!
Sealing Vinyl plank flooring
Finally, it is time for the easiest part of the process. Applying the sealer is not so hard, just be prepared to not step on the floor for some time. Usually, just leaving the sealer overnight is enough, but make sure to read the manufacturer's suggestion of time to get it right.
To apply the sealer, you just need a Lambswool finish applicator. Coat it in a layer of the product and then move it over the tiles. With soft back and forth movements, you'll be done in no time.
Then, after it is fully dried, just sweep it with a microfiber cloth and everything will be ready! If the manual says to use a second or third coat, just follow the instructions to apply them.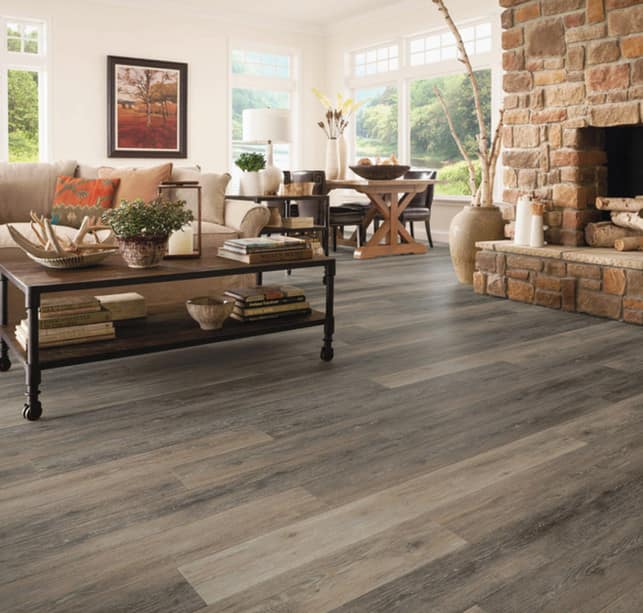 How to install Vinyl plank flooring?
Once you know how this quick and easy type of flooring can renovate your home in the blink of an eye, there is no turning back!
When the installation plus the application of sealer are done by professionals, you don't need to worry about any problems. You just have to relax and wait for your new home to be ready!
If you don't want to pass through all the steps we talked about in this article, contact us! We are ready to make every step count and transform your house into the home of your dreams.