If you are thinking about renovating your floors, one of the things to consider is the rest of the one you are taking off. And those who opt for wood and hardwood flooring, wonder if they can be fireplace material. But what about Engineered Hardwood flooring? Can you burn Engineered Hardwood flooring?
You probably know how popular this type of flooring got in the last few years. As an incredible technology that is both easy to install and durable, the Engineered Hardwood flooring is surely an innovation. But what to do if you want to change them?
With the practicality the installation of this flooring provides, you can change them or repair them with ease. Most times you can just replace the part needing repair. And if you want to fully redecorate, you can change them to a different shade or even a different type of tile with little to no mess. However, what can you do with those parts? Can you burn Engineered Hardwood flooring?
In this article, you will see the answer and learn what else you can do with those parts!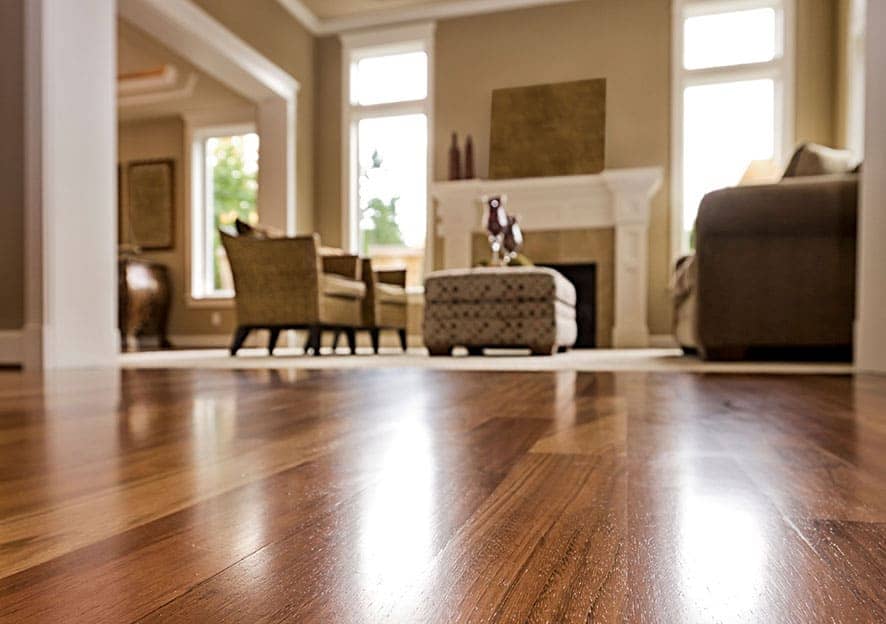 Is it safe to burn Engineered Hardwood flooring?
A common mistake is to think that this type of flooring is just wood. Of course, wood is mostly fine to burn, unless treated in some form. And that is exactly what happens to Engineered Hardwood flooring.
What is Engineered Hardwood flooring?
When it comes to durable surfaces, hardwood was the perfect option. There is no denying when it comes to the beauty of a hardwood floor, and in most cases, the older, the better. But it could be quite expensive, and with time could become very noisy.
Squeaks and creaks are one of the first things that comes to mind when we think about hardwood. And we can't forget about how the installation process can be longer than we would like it to. But with the advance of technology, the Engineered Hardwood floors brought innovation to flooring redecoration.
They are made of layers of hardwood and plywood, which gives them their amazing appearance. But with resin, and other properties between all the layers, there is an extra protection that brings durability and makes it easier to maintain. In addition to all that, the cost can be significantly lower than hardwood, including the installation.
Can you burn Engineered Hardwood?
Now that you know what Engineered Hardwood flooring is made of, you can understand why not to burn it.
All these chemicals, layers and other materials that are not simply hardwood, make this flooring stronger but also dangerous. If you burn this, it will release toxic fumes that can be harmful to your health. Even though most resins and epoxies are no longer as toxic as they used to be, it is not recommended to burn these materials.
Fortunately, all these layers of protection also make the Engineered Hardwood flooring not flammable, and they present less risk for you and your family at home. That is also one reason to not try to use it in the fireplace, as it won't burn the same as regular wood would.
What to do instead?
If there are a few slabs lying around, there are a few projects you can make at home!
Make a tabletop for your kitchen;
Use it in crafts projects;
Make a wainscoting;
Cut a few pieces to fill gaps and holes throughout the floor.
You can also ask your manufacturer for a better or proper way to dispose of these materials.
How to change Engineered Hardwood floors?
Renovating our home is always a big step, so you need someone you can trust for this process. Each part of our home is unique and has a history, the floor is what brings everything together. That is why we take so much care of this special place, because here, at Metaflooring, we make every step count!
Once you choose Engineered Hardwood floors, there is no turning back. It is practical, easy to maintain, quick to install, and it looks just like real hardwood. And there is even the fact that it is as durable!
If you want to completely change the feel of your home, the Engineered Hardwood floors are the ones. They can be personalized to the shade that fits best your decoration, and they perfectly mimic real hardwood.
So the only step you need to take is to contact us for a free quote and a glimpse of your new dream house! We will be there every step of the way.